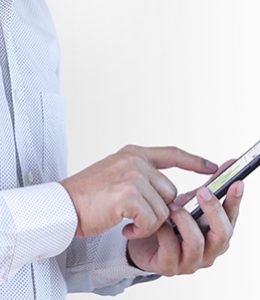 FAST~CONVENIENT~SECURE
The First National Bank in Amboy Mobile app allows you to handle your banking anytime from anywhere. Customers signed up for Online Banking have free access to Mobile Deposit through the bank's app.
Download our app using Google Pay Store for Android or The App Store for iPhone.
FAST  ~ Mobile Deposit allows you to quickly deposit items from wherever you are with a snapshot of your check. Easy to follow instructions walk you through step by step.
CONVENIENT  ~ Save a trip to the branch and deposit your checks on your own schedule, anytime from anywhere.
SECURE  ~ Deposit checks securely from your mobile phone. We protect your information. Never store your passwords or check deposit data and images on your mobile device.
How to sign up when using the Mobile app on your mobile device:
Click on the Menu Icon in the top left corner
Choose Mobile Deposit

Follow the instructions to start using Mobile Deposit
Contact our helpful staff at 815-857-3289 or you can email contact@fnbamboy.com
Click here for FAQs on Mobile Deposit and Terms and Conditions